Ireland. It's a country of endless inspiration and beauty, with history and rich culture that date back centuries. And the best part? It's Instagrammable!
While all of Ireland is worth exploring, some places, in particular, will make your Instagram feed extra happy. If you're planning a trip to Ireland but aren't sure where to go or what to see, then we've rounded up our favourite instagrammable spots: with UK to Ireland flight details so you can plan your trip quickly and prepare for the social media goldmine that awaits!
Why People Choose Ireland As Their Favourite Spot
Ireland might be small, but it's home to some of the most beautiful landscapes in the world. This country has everything from rugged coastlines to rolling green hills to charming towns and villages. 
Ireland has long been known as a destination that offers visitors a chance to experience something different. From its stunning landscapes and rich history to its food and culture, there's no shortage of sights and sounds that make it a unique place to visit. And with the rise of social media comes a whole new way for people to share their experiences; Ireland is no exception!
Most Instagrammable Places In Ireland 
If you're looking for the most Instagrammable places in Ireland, you've come to the right place.
Ireland is a beautiful country with great photo opportunities. If it's your first time visiting Ireland, you might wonder where you should go and what kind of photos you should take. Well, we've got some suggestions for you!
1) Cliffs of Moher
The Cliffs of Moher is Ireland's most iconic landmark. They're also one of its most Instagrammable ones. Make sure you add these dramatic cliffs to your itinerary if you're visiting Ireland for the first time, 

2) Killarney National Park
This park is home to some of Ireland's most beautiful landscapes, including lakes, waterfalls, and woodlands. The perfect place for a hike and some lovely photos! This area, no doubt,  is a photographer's dream. If you're looking for something more adventurous, there are also plenty of hiking trails for those who want to get their blood pumping.
3) Blarney Castle & Gardens 
Ireland's got a lot of castles. It's kind of their thing.
But if you visit one, make it Blarney Castle & Gardens. It's the least touristy of the bunch and the most fun; the castle is gorgeous and richly decorated, but its gardens make this place worth visiting. The grounds are made up of 1,500 acres of beautiful greenery that will leave you feeling like you've been transported to another world.
4) Powerscourt House & Gardens
You're not in Kansas anymore, Dorothy.
And we're not talking about the Wizard of Oz here. We're talking about Ireland, and specifically Powerscourt House & Gardens. This gorgeous mansion is surrounded by some of Ireland's most picturesque gardens. You can't go wrong with this one when taking pictures.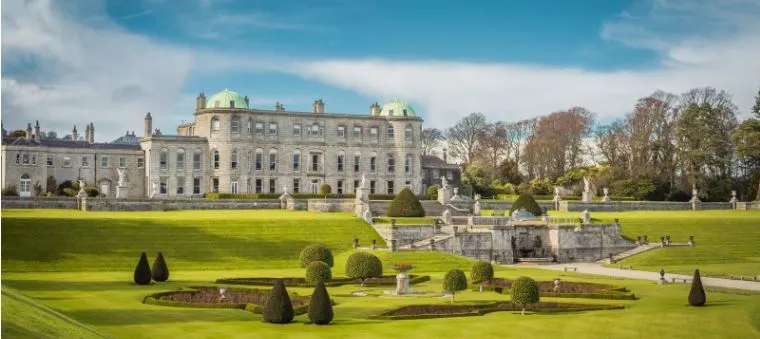 5) Ring of Kerry
Ireland's southwest coast is home to the Iveragh Peninsula, which is circled by the picturesque Ring of Kerry. It's a popular tourist destination and has one of Ireland's most breathtaking views.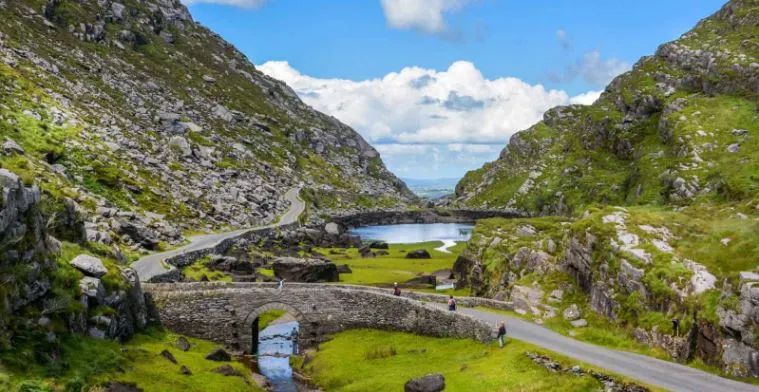 6) Glendalough
This place has everything you need to feel like your life is on the right track. Glendalough is home to the ruins of St. Kevin's 6th-century monastery and a local attraction called The Wicklow Gap. The monastery was founded by monks fleeing from Viking invasions and is also known as one of the best-preserved monastic sites in Ireland.
7) Kilmainham Gaol
It's a prison that was built in 1796, and it's located in Kilmainham, Dublin.
The prison was used to hold people arrested during the Irish Civil War and the Irish War of Independence. It is currently a museum and accessible to the general public.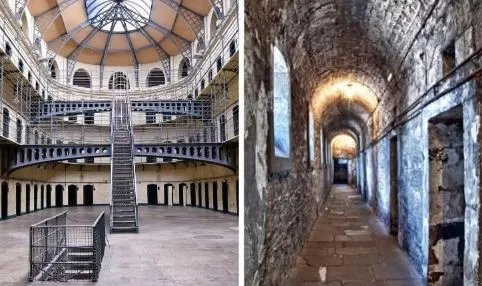 8) Connemara
Connemara is famous for its rugged beauty.
The area is known for its natural wonders and is home to many of Ireland's most scenic drives. If you've ever wondered what it would be like to be in a movie about Ireland, Connemara is your chance!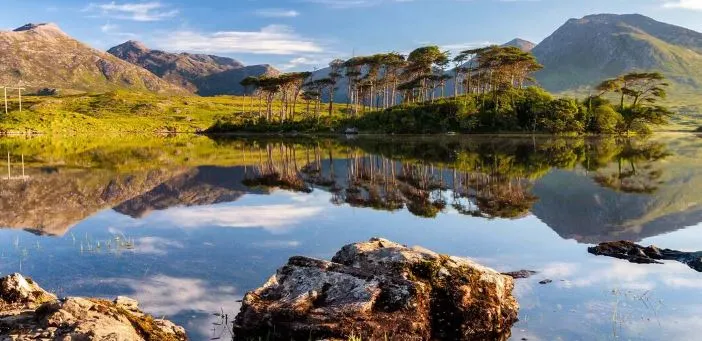 9) National Gallery of Ireland
The National Gallery of Ireland is a treasure trove of art and culture. From the building itself to the contemporary art it houses, this is an Instagrammer's dream. The building has been used as a backdrop in many films, including "The Commitments".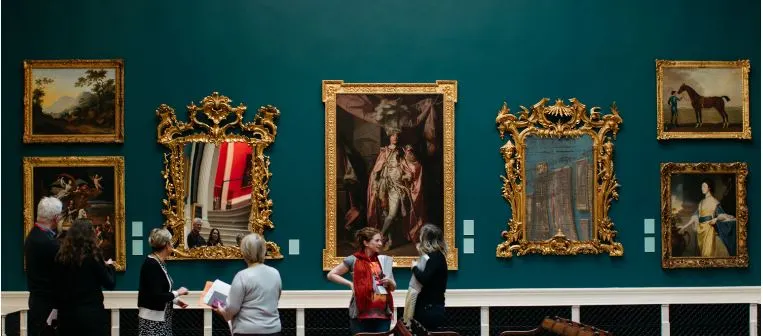 10) The Wild Atlantic Way
The Wild Atlantic Way is a road that runs along Ireland's western coast and is lined with some of the most beautiful landscapes in the world. You can't go wrong taking this drive from Galway to Cork or from Dublin to Belfast. It's best viewed by bike or by foot; make sure to film the best road trip of your life!
Other Places To Visit In Ireland
Ireland is a beautiful place, and we couldn't fit all of its beauty into this blog. So here are a few other sites that are worth checking out:
Kilkenny Castle 
Bunratty Castle & Folk Park
Guinness Storehouse
Titanic Belfast 
National Trust – Carrick-a-Rede
Elizabeth Fort
Long Story Short
No matter what you're looking for, there's a place in Ireland that will make you feel like you've found it. If you're looking for the beautiful, serene landscapes of the west coast, you can find them at Connemara National Park, which is so beautiful that it has been used as a backdrop in many films. If you're looking for something more urban and modern, plenty of places fit the bill too. 
Whatever kind of traveller you are, beach bum or culture vulture, there's something here for everyone! And when it comes down to it? That's what makes Ireland so unique. You'll never run out of things to do or see because it offers something for everyone.