For many iPhone users, Facetime is one of the best apps to connect with friends and family. Recently, an aesthetic trend has emerged for iPhone icons including the Facetime icon, with users creating unique designs for icons such as the camera, Instagram, settings, and Facebook. By customising your Facetime icon, your iPhone home screen can stand out and look more unique.
If you have iOS 14 and later IOS you can easily set an aesthetic Facetime icon on your home screen. There are various websites like Pinterest and bridalshower101 that offer different colours, designs, logos, and wallpapers for Facetime and other apps. In this post, you will learn how to set aesthetic icons on your iPhone's home screen that make it stand out. 
Facetime Icon Aesthetic in iPhone/IOS
If you don't like the look of your facetime icon and looking to make it look more aesthetic you are in the right place. There are many websites that provide beautiful icons and different colours and designs. 
These websites are known for providing a wide selection of unique icons, logos, and wallpapers. This post will teach you how to set aesthetic icons on your iPhone's home screen.
How to change Facetime Icon into Aesthetic Icon on iPhone/IOS
Download a new Facetime icon from Pinterest or any other website or create your own.
Open the Shortcuts app on your device.
Tap the "+" button to create a new shortcut.
Tap "Add Action" and search for "Open App."
Select "Open App" and choose "Facetime."
Tap the three dots in the top right corner and select "Add to Home Screen."
Tap the icon next to "New Shortcut" and choose "Choose Photo."
Select the Facetime icon that you downloaded or created.
Name your shortcut and tap "Add."
FAQs about Facetime Icon Aesthetic
Can You Make Custom Facetime Icons?
Yes, you can create a custom facetime icon with the help of some designing tool or just download it from any website. 
Can You Change the Colour of Your Facetime Aesthetic Icon?
Yes, it is possible to change the colour of your facetime icon aesthetic. 
How to Get an Aesthetic Icon for Your Facetime App?
You can get a facetime icon aesthetic from many online sources like Pinterest and Google. Many websites which provide only icons also list aesthetic icons. 
Here are some websites where you can get aesthetic facetime icons.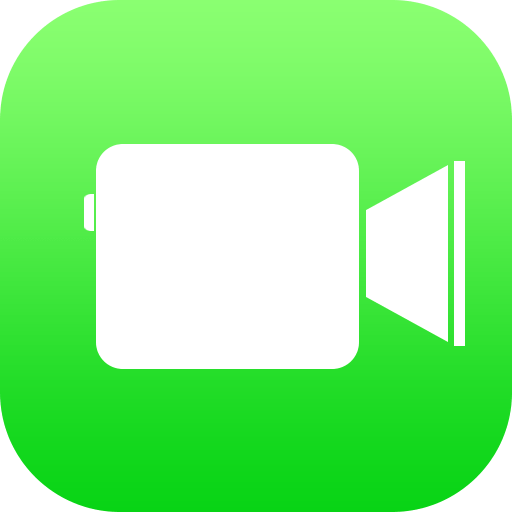 Here are some examples of aesthetic icons that you can swap with the original icon and make your homepage look even better. If you need more options, you can visit these sites and get more.